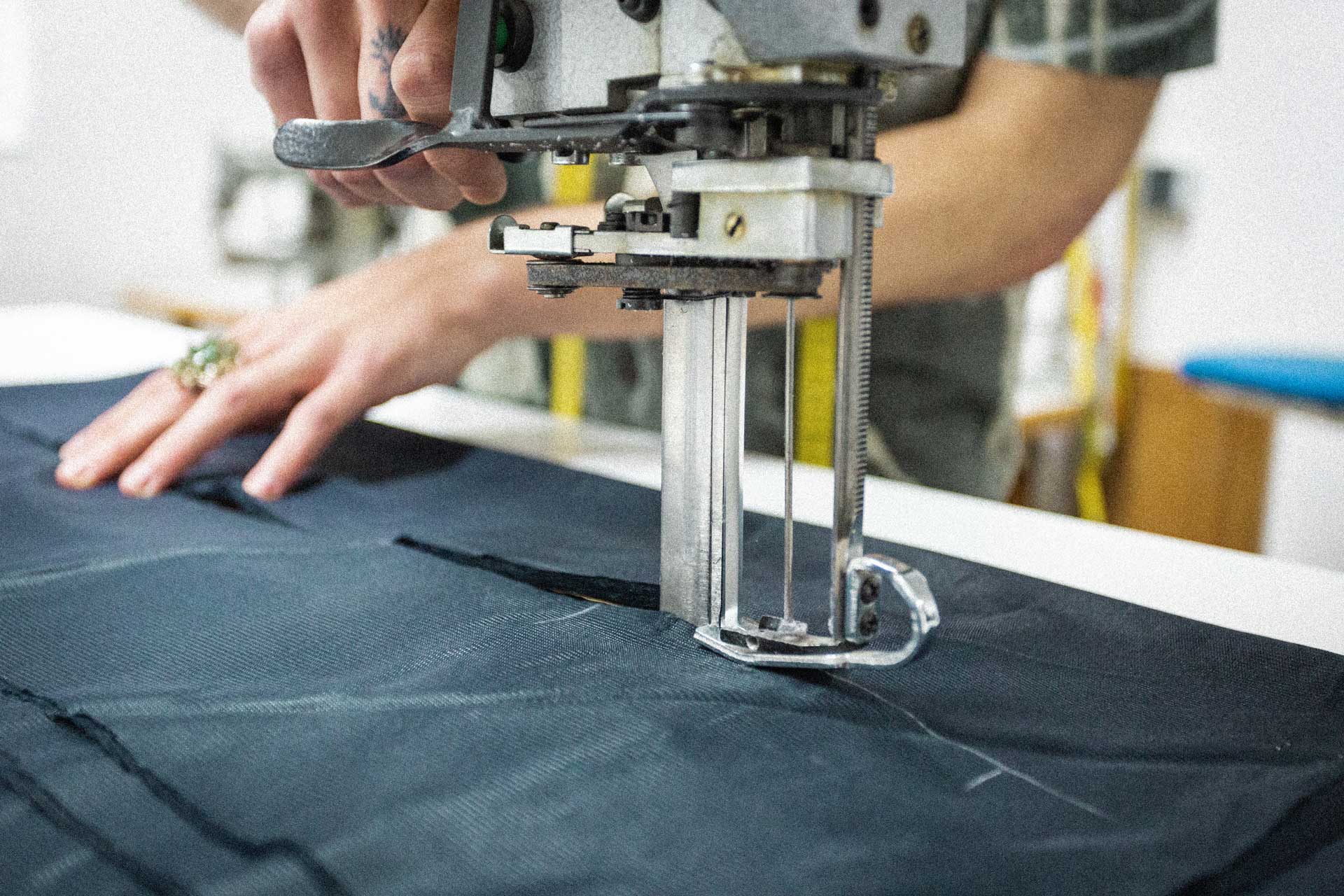 Individual customer service is close to our heart, and we take it very seriously. Every customer will be accompanied through all stages of manufacturing. From the first consultation to the development of the sewing pattern up to the implementation we will always be at your side. This means that we take over the entire manufacturing process.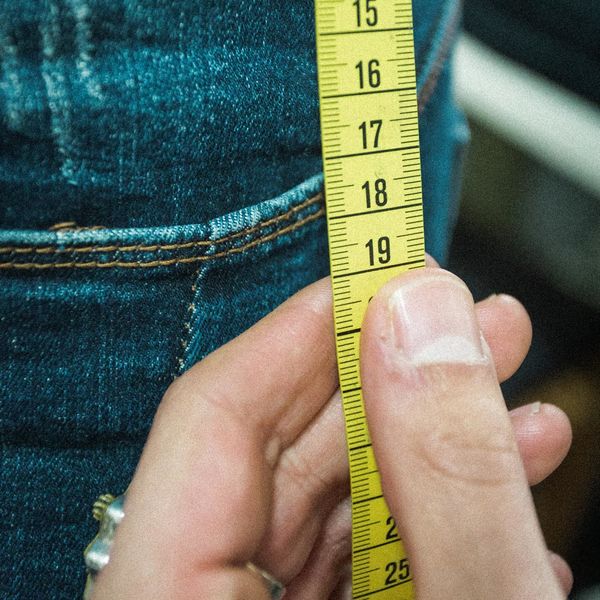 Regarding the fit, we first check whether the described ideas correspond to the intended cut. In order to receive exact measurements we can either directly measure the values of the customer's body or using a tailor's dummy.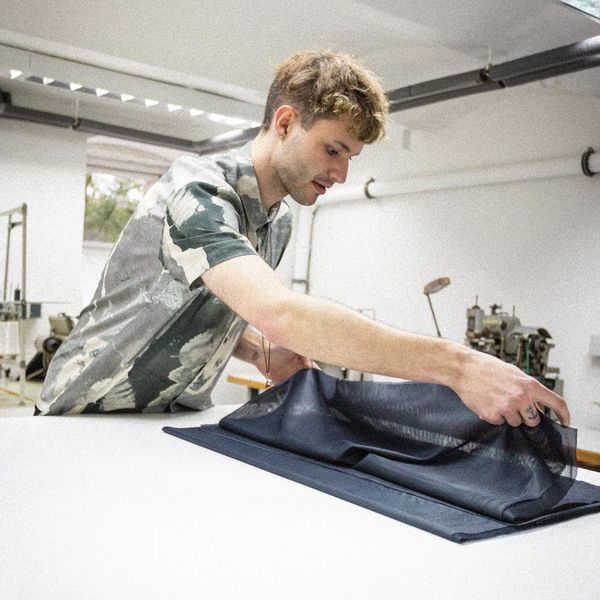 When it comes to the selection of materials, there are almost no limits. In most cases all kind of fabrics can be mixed with each other and be processed into unique garments. If you only want us to take care of the production of your series, you can simply provide us with the already existing fabrics. We will then process them for you.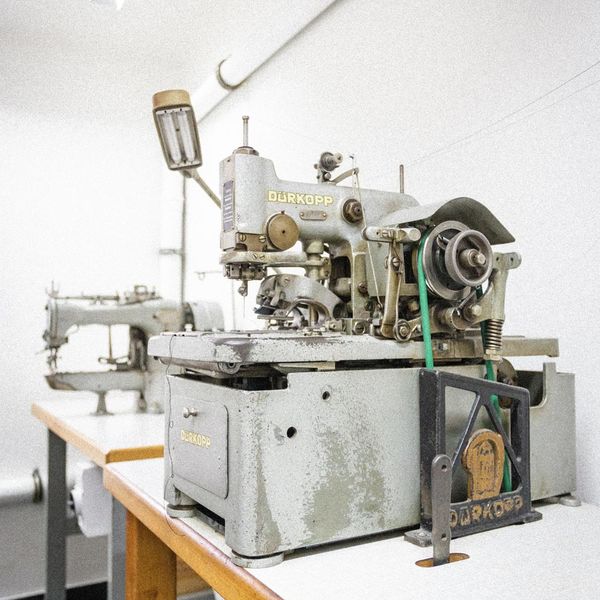 The process steps include the development of the cut and designs as well as the material procurement. These steps serve as preparatory measures for production and are developed in close cooperation with our customers.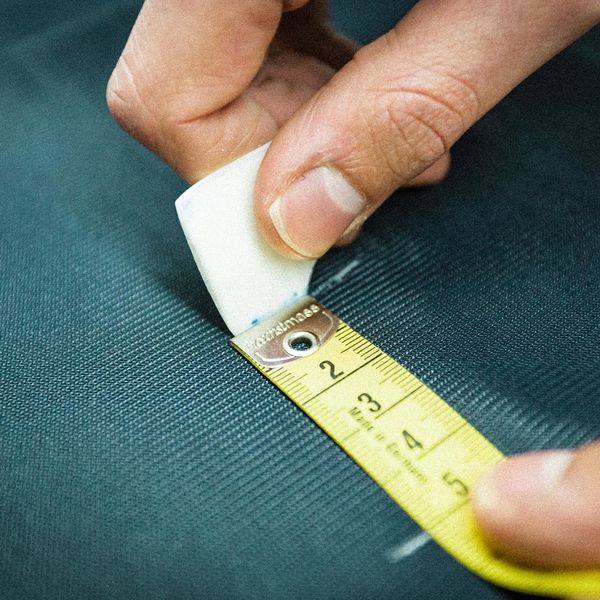 In terms of developing the cut we help ourselves and our customers using a little mood board, on which ideas and wishes will find enough space. With sketches and special software we then create the finished sewing pattern.

We develop requested designs for you and create them according to your visions. After the first drafts, we also provide you with colour concepts and combine the materials in different ways. As soon as we receive the approval for production from you, we get started.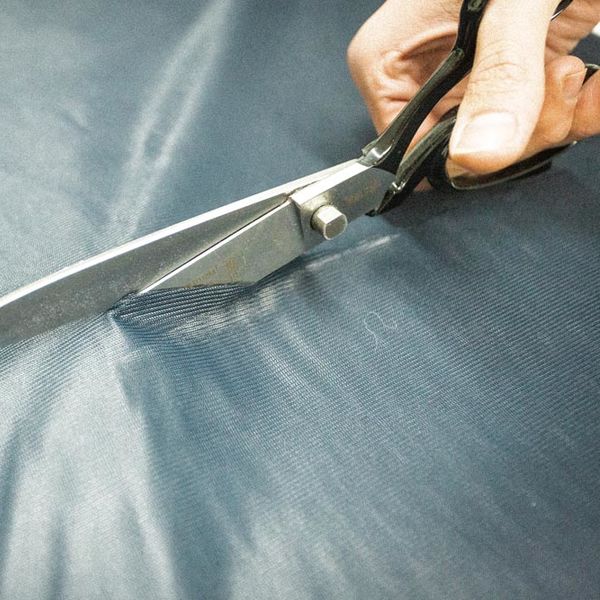 For cutting, the intended sewing pattern is first drawn on a sheet of paper or created with our special software. The cut is then transferred to the selected fabric in order to produce the final cut.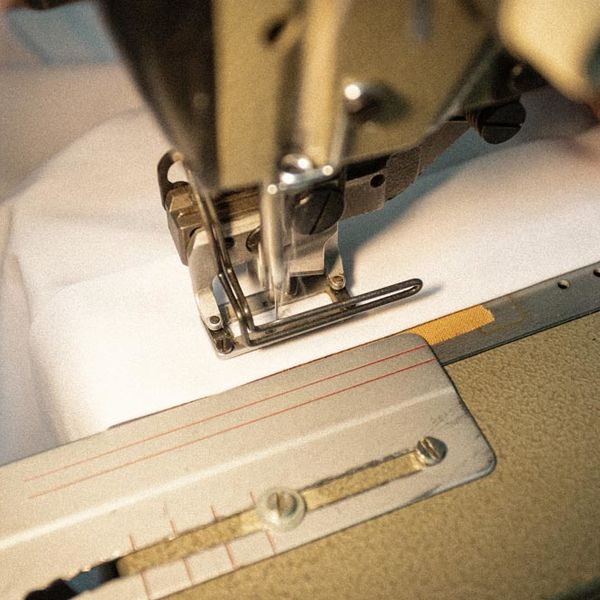 When it comes to the seams we are a well-oiled team and pursue our work step by step. At this stage we prepare all garments in a way that they will be ready for shipment to be sent to your house after multiple checks. The final step is to only add a label and to sew it in.